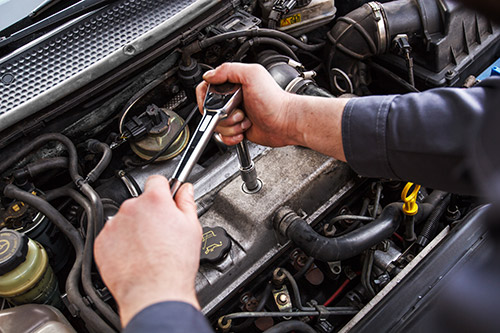 Looking for a reliable mechanic who you can trust to take care of your vehicle for as long as you own it? John's Automotive Inc. welcomes the opportunity to be your trusted partner for auto repair in Jacksonville, FL! No matter what the make or model of your vehicle or what type of service you need, you'll always get exceptional workmanship when you choose us to oversee your auto.
Our ASE-certified team is committed to going above and beyond when caring for your vehicle. We take the utmost care in delivering solutions and we treat every vehicle as if it were our own. After just one visit to our shop, we guarantee you won't look anywhere else the next time you need car repair in Jacksonville, FL!
Our capabilities
From bumper-to-bumper, inside and out, we know everything there is to know about your car. And, more importantly, we know how to keep everything working perfectly! Some of the many services we're pleased to offer our local area drivers include:
Air Conditioning Systems
Brake Repair
Brake Pads
Calipers
Computers & Computer Control Systems
Cruise Controls
Differentials
Drive Shafts
Drive Trains
Drums
Engine Cooling System
Engine Rebuilds
Engine Performance
Emissions
Fuel Pumps
Fuel Delivery Systems
Heating Systems
Intake and Exhaust Systems
Ignition
Power Train Management
Radiators
Replacements
Restraint Systems
Steering and Suspension
Shocks
Timing Belt Replacement
Traction Repair
Transmissions
Transmission Control
Tire Rotation
Tire Replacement
Wheel Alignments
Wheel Balancing
Window Repairs
Wiper Blades
Water Pumps
Our skills go beyond what's listed above as well. Bring us your vehicle no matter what troubles it's having and know that you're putting it in good hands with our crew. We'll even take on jobs that other shops simply can't handle!
NAPA care and warranty work
As a Certified NAPA Auto Care Center, we're ready to honor any NAPA parts and labor warranties. We welcome NAPA customers and go out of our way to make sure you're getting diligent service and best-in-class auto parts.
For more information about our shop's capabilities or to schedule your appointment for automotive service, please contact us today by calling 904-743-3857.