The absolute most important thing you can do for your vehicle is to keep up on factory-scheduled services. John's Automotive Inc. is here to help make sure your vehicle is benefitting from routine care, delivered by professionals who understand the critical importance of good vehicle maintenance.
AC Maintenance
AC Coolant Flush
AC Filter Change
30,000 Mile Service
60,000 Mile Service
Brakes
Brake Fluid Service
Maintenance Light Check
Service Needed Light Check
Oil Change
Radiator Flush
Transmission Flush
Alignments
Power Steering Fluid service
Shocks
30k/60k/90k service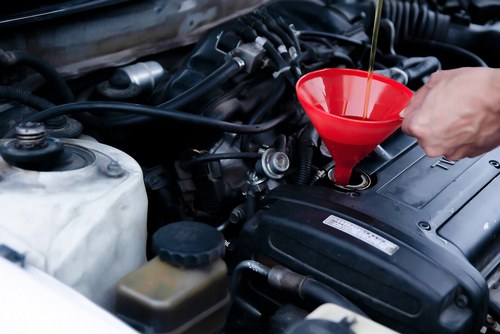 There are certain milestones in the life of your vehicle that demand attention from a specialist in Jacksonville and Duval County, FL. Generally, these occur at 30k intervals, with the first 30k, 60k and 90k miles being the most important. When your odometer rolls over these important markers, it signals time for a wide range of routine services. From transmission flushes to belt replacements, alignments to AC maintenance and more, adhering to 30k/60k/90k mileage services means extending the life and reliability of your vehicle.
Oil and filter changes
The simplest form of vehicle maintenance you can undertake is an oil change in Jacksonville, FL. An oil change will keep your engine properly lubricated and free of debris, allowing you to keep rolling over miles on the odometer without any trouble. We're here to give your vehicle a thorough and complete oil change every 3-5k miles. And, of course, we'll also provide the requisite filter changes that go along with every oil change.
Wipers and lights
Wipers and lights wear down and expire with time, requiring replacement when they're no longer viable. Our team will make sure you're prepared for the road at all hours of the day and night, in any weather condition. Trust us for wiper blade replacements and light bulb change-outs.
There are numerous maintenance tasks that keep your vehicle in tip-top shape—come to John's Automotive Inc. for all of them. No matter your mileage or the make/model of the vehicle, we're ready to administer the care it needs to serve you for many more miles to come, so contact us today. Give us a call at 904-743-3857 to schedule your next routine maintenance appointment, wheel alignment, or other auto repair project.